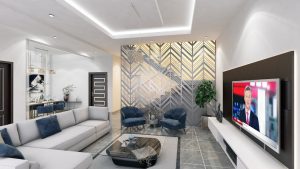 Claire's court has been designed with the inspiration of total confort for the family. It provides suitable living space, and accommodation of innovative building standards.
Located in the luxurious and peaceful estate of Royal Garden, Ajah. The estate is well serviced with complete social amenities such as good water, good road, well connected drainage , high class security, and other comforts.
The development has been built to the Lagos state and Royal Garden Standards. With 3 units of 4-bedroom Duplexes with BQ included, and 3 units of 3- Bedroom Apartments. We offer complete options for various family types.